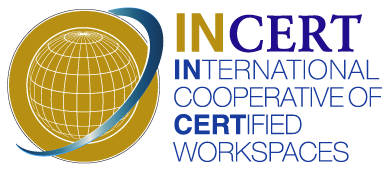 ---
An Industry Cooperative representing workspaces that are certified and committed to the highest standards of excellence, worldwide
BUSINESS CENTERS
COWORKING COMMUNITIES
EXECUTIVE SUITES
TOUCHDOWN SPACES
VIRTUAL OFFICE PROVIDERS
BUSINESS INCUBATORS/ACCELERATORS
PROWORKING SPACES
CONFERENCE CENTERS
HOTEL BUSINESS LOUNGES
AIRPORT BUSINESS CLUB LOUNGES
---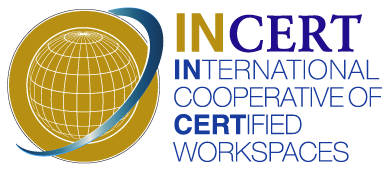 HIGHEST HOSPITALITY & SERVICE STANDARDS IN THE INDUSTRY
COMMITTED TO LEADING-EDGE FEATURES AND TECHNOLOGIES
CONSUMER PROTECTION, ETHICS PLEDGE & CLIENT RECOURSE
SUBJECT TO PERIODIC STANDARDS & QUALITY CONTROL REVIEWS
NETWORKING GLOBALLY WITH THE BEST SPACE & SERVICE PROVIDERS
---
INCERT is an organization devoted to advancing all categories of Serviced Workspaces worldwide by certifying and promoting exemplary Providers of spaces and services. To become an INCERT A+ Certified Member Serviced Workspace Provider; be eligible to display its Certification Seal Of Approval and logo; and receive free lead referrals from INCERT, Operators must:
demonstrate a strong commitment to the highest standards in the industry for professionalism and hospitality, while maintaining state-of-the-art, fully-equipped and attractively furnished serviced workspaces, and remaining current on all advanced industry trends;
agree to be subjected to announced and unannounced Quality Assurance certification review visits to ensure the highest degree of standards are being maintained throughout the Operation, which only the INCERT Member being reviewed has the option to make public; and
field, from INCERT, any concerns that may be escalated through it's 'Open Door' Clearinghouse service that serves as a recourse for prospects, clients and any business entity; and pledge to cordially address and resolve any issues expeditiously.
Scheduled Quality Assurance Reviews are also available for Diamond Certification and training purposes.
---
For more information on membership, qualifications, sponsorship, scheduled Diamond Certification Quality Assurance Reviews and any other questions, contact: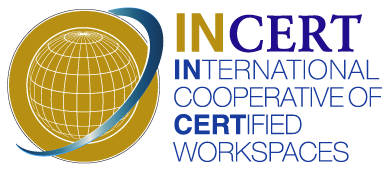 INCERT WORKSPACES 116 West 23rd Street, Suite 500, New York, NY 10011 917-674-6825
---
Click her to proceed to WANY A+ Certified INCERT Workspaces website: www.workspace-ANY.com